Our Services
West Coast Fixtures creates custom store fixtures for all types of businesses, from a single counter display for a local coffee house to a complete build-out for a national chain.
We work with your team to create store fixtures and displays that project your brand's DNA. Ultimately, we help you provide a unique in-store environment for your customers—and ensure that their experience remains consistent across your locations.
As your partner, we support your growth, and help enable your success, by working with you to engineer a system that meets your budgets, your deadlines, and your vision.
We are also experts at shipping and logistics, making sure everything gets to you on schedule and in one piece.
Empty:do not delete
Design Capabilities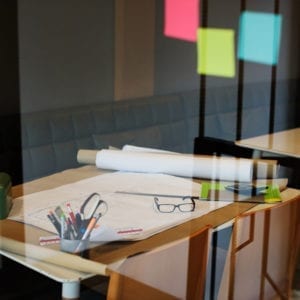 Our design team will work with yours to create unique fixture designs, choosing materials and finishes that accurately reflect your brand. Your fixtures will be highly functional, durable, easy to maintain, consistent in "look and feel," and adaptable for installation at each of your locations. Unlike companies that provide one-off solutions or off-the-shelf products, we consider your long-term growth by designing scalable systems that simplify future rollouts.
Our knowledgeable, attentive team has deep expertise in project management, CAD, 3D-modeling and rendering, and machine programming. We incorporate Design for Manufacturing (DFM) and design for installation into our designs and prototypes. We design using advanced software automation tools, including AutoCad, SketchUp, Cabinet Vision, and AlphaCam, so we can easily communicate with your designers during the development phase, our vendors and production teams during the manufacturing phase, and your project managers during the installation phase.
We have designed and manufactured NSF Certified (food safety) and UL Listed (electrical) food demonstration and preparation carts as well as UL Listed checkstands. Using our knowledge of the certification processes we can design and produce qualifying fixtures tailored to your needs.
Manufacturing Process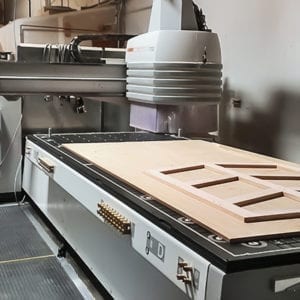 West Coast Fixtures manufacturers its retail displays and fixtures locally, in America! Our dedicated and experienced production team takes pride in making products that adhere to your brand vision and our exacting standards.
We start with high-quality materials and documented lean manufacturing practices.
For precision fit and finish, we cut and process tightly dimensioned parts on automated machining, sawing, dowelling, and edge-banding equipment which is maintained and calibrated by factory service technicians.
Experienced, formally trained and certified operators, assemblers, and craftsmen build your fixture following documented SOPs (Standard Operating Procedures) at each process.
Finally, each fixture is quality inspected before leaving the production floor.
Materials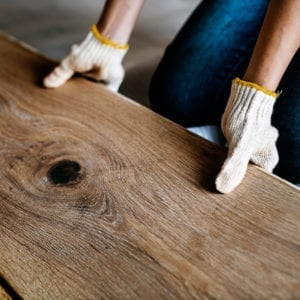 High-quality fixtures require high-quality materials! To bring you the broadest offering of materials, finishes, and capabilities, we partner with a network of qualified vendors. As a result, you can build your store fixture system with a wide range of attractive, durable materials that are as easily maintained as they are installed.
Wood
Choose from solid, veneer, or reclaimed lumber. We can clear coat it, stain it, paint it, pickle it, or leave it in its untouched state of natural beauty. We use stains, paints, and top coats that are lead-free, low-VOC, and LEED recommended!
Melamine and Laminates
Select from a wide range of materials, from rustic to modern, from textured to high-gloss.
Metals
Manufactured corner guards, display frames, toe-kicks, shelf supports—you name it—from stainless steel, black iron, or aluminum. Sprayed, powder-coated, or aged. You decide.
Glass
Sneeze-guards, display cases, shelving… whatever works for your brand and style. We'll help choose the thickness and type that is best suited for the application.
Plastics
Greeting card holders, floral vases, or displays. Choose a thickness, finish, and color. We'll CNC-machine or laser-cut it. Assemble it. Brand it.
Our Facilities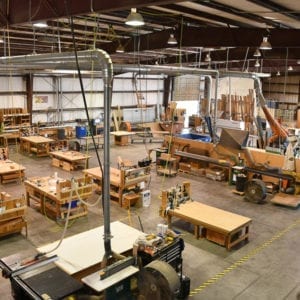 Made in America! Our work is performed in our own 28,000 SF facility in Benicia, California (located between Sacramento and San Francisco.)
Our facility is designed with equipment, capabilities, and configuration to increase production capacity, achieve consistency and quality, reduce time to market, and mitigate the risk of production or transit delays. Our facility uses fully automated, CNC-controlled machining, dowelling, and edge-banding equipment; and is outfitted with dedicated areas for assembly, finishing, and staging.
Better still, our facility is strategically located near major highways for quick shipping and reduced logistics costs to destinations throughout the United States and into Canada.
Our facility is certified by NSF (National Sanitation Foundation) for food safety, and by UL (Underwriters Laboratories) for safety and electrical code compliance. Should your fixtures require such certification, we can leverage our existing certifications—cutting time and paperwork.
West Coast Fixtures is committed to the health and safety of our employees. We reduce workplace risks and hazards through comprehensive health and safety management programs including written policies and procedures, routine inspections, employee training, and maintenance of appropriate records. Additionally, we engage third party safety experts to periodically audit our facilities and our safety processes and procedures.
Shipping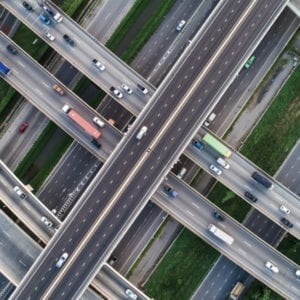 When it comes to shipping fixtures, nothing is more important than your deadlines. Whether you're opening a new store, remodeling an existing store, or adding new fixtures throughout your chain, our logistics team will work with you to ensure on-time delivery.
Years of experience have made us experts in packing and palletization, using well-established in-house methods we minimize the risk of in-transit damage so once your fixtures are unpacked, they are ready for immediate installation.
We ship nationwide and to Canada, relying on parcel service for small components, box trucks for local deliveries, LTL (less than load) for palletized fixtures, and full truckloads for new stores, remodels, and large projects. Plus, we work closely with your site personnel to plan a customized delivery including lift-gate service, on-site access to pallet jacks, fork trucks and more.